Kronospan opens an impressive Design Centre in Bucharest
Monday, 18 September 2023
The decision to establish a showroom in the Romanian capital is a well-thought-out move that takes advantage of several key factors. As a significant hub of culture, architecture and young talent pool, the city provides the perfect environment for inspiration and innovation. This is another step forward for the company to provide customer-oriented services and to deepen its relationships with a thriving ecosystem of designers, architects, engineers, and other professionals.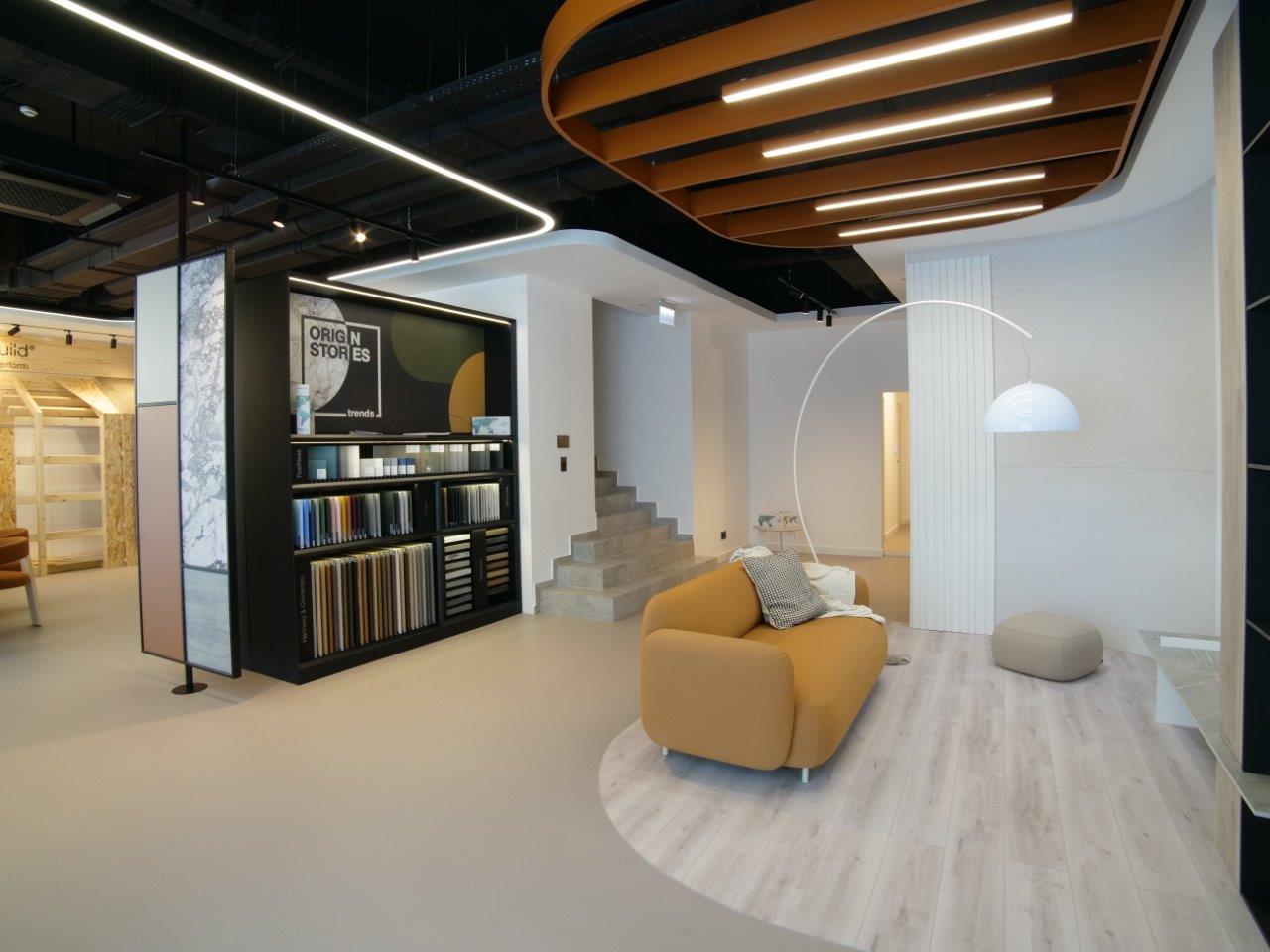 Kronospan's extensive range is presented over two floors, with a total area of 1,278 sq.m. Its impressive showroom combines style and functionality. Large-format samples, materials in real application, decors without repetition in design and a "labyrinth" of inspirational areas shape this space as a gallery for decorative interior, exterior and building products. The venue is carefully presented to spotlight the unique characteristics of each decor and material used. Oval shapes, accent colors and cutting-edge lighting underline the bold creative solutions.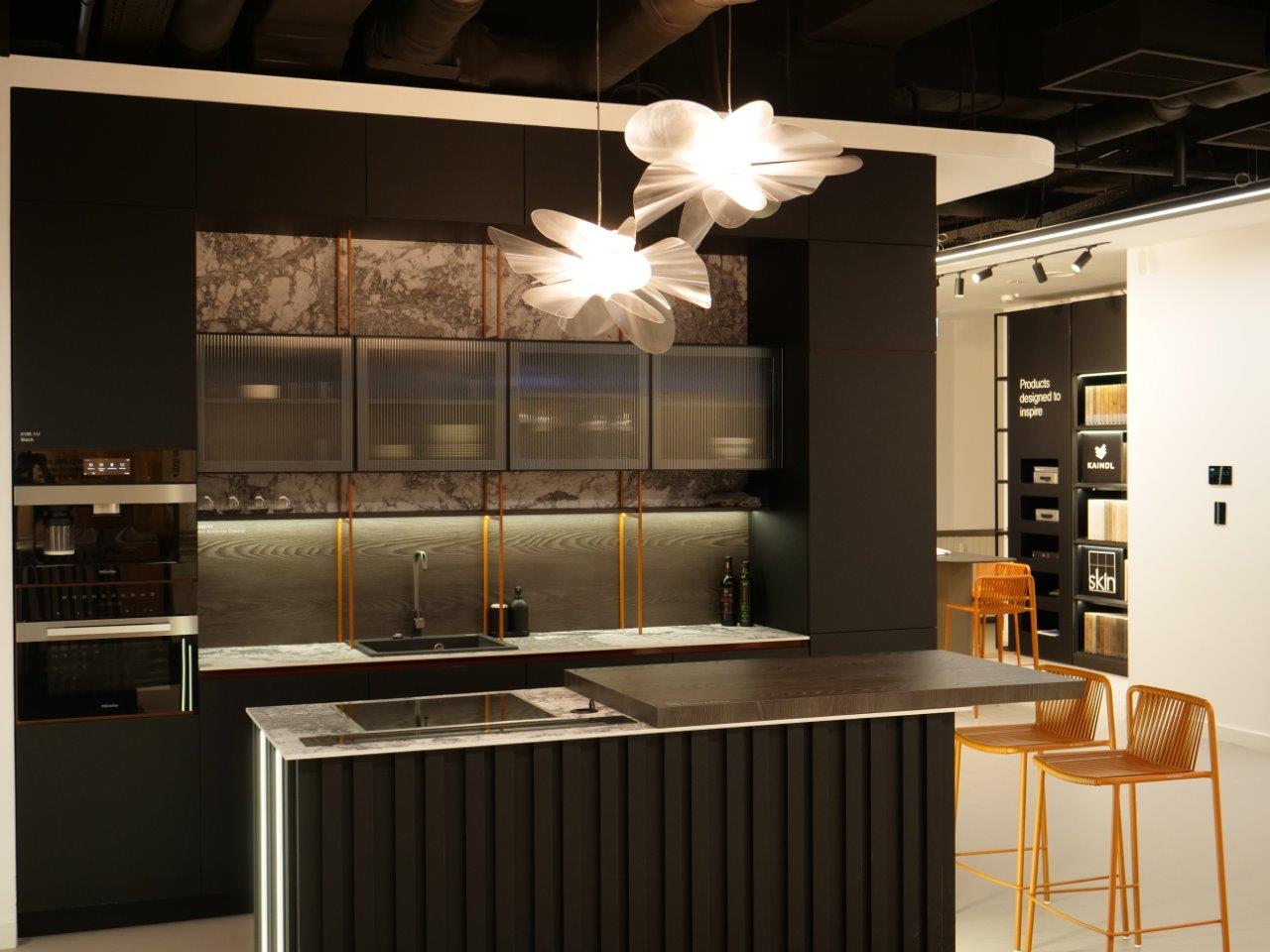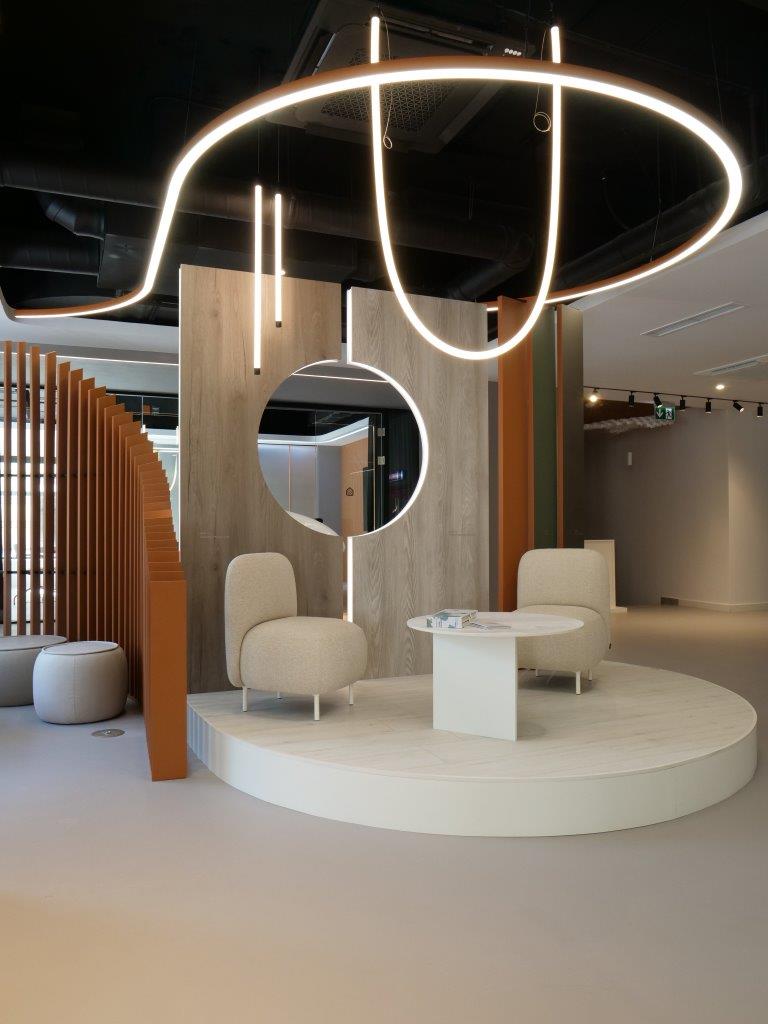 Combining modern elegance with the cultural diversity of the city, the Kronospan Design Center in Bucharest is not just a showroom, it is a meeting point where ideas bloom. Here, architects, designers and DIY enthusiasts can share their inspirations and visualize their projects. This facility is part of Kronospan's global strategy to be close to its customers to better understand their needs. As one of the world's leading manufacturers of wood-based panels, the company aims to deliver high quality, innovative designs and sustainable products that add value to people's everyday lives.