Kaindl GmbH to build large biomass cogeneration by 2025
Monday, 26 September 2022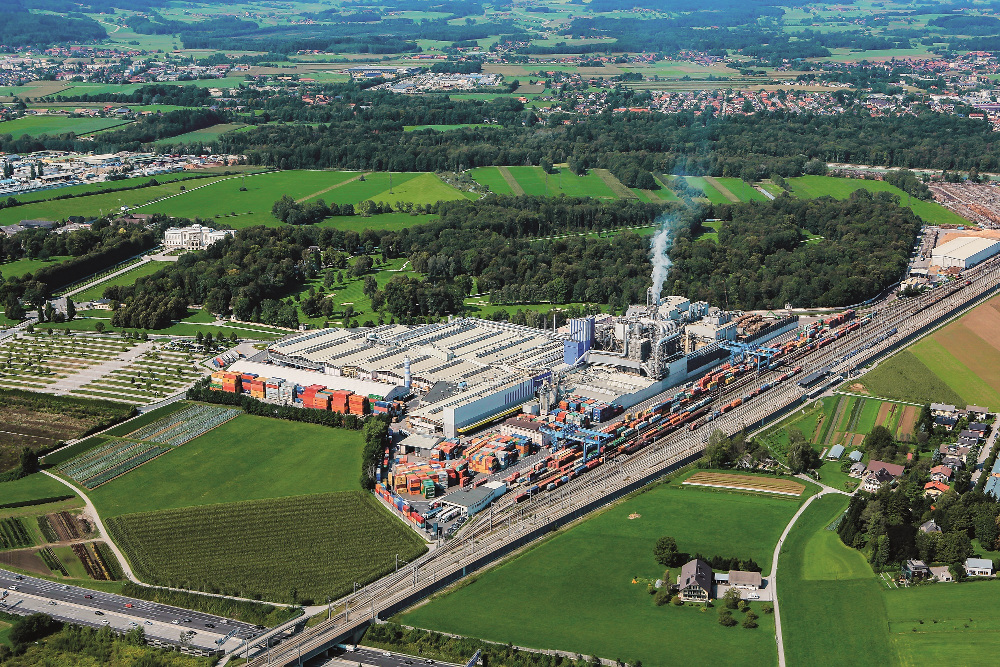 M. Kaindl GmbH will make one of the most significant single investments in its history - building a CHP combined heat and power plant on the factory premises in Wals-Siezenheim till 2025. The aim is to generate electricity and heat for the company's needs. In addition, there are plans to connect the power plant to the district heating network of Salzburg AG.
Subject to a positive environmental impact assessment, the construction will start in 2023. The combined heat and power plant is to have an electrical output of 32 MW, and approx.100 MW of thermal energy is to be fed into the grid of the state energy supplier as waste heat. The efficiency of the system should be over 90 percent.
Energy generation from waste wood
The managing director of Kaindl – Mr. Konrad Grünwald, explained: "The project was conceived before the current energy crisis. Now it is even clearer how necessary this power plant is." He added that no fresh wood is used to generate energy, only waste wood. Currently, more than 100 000 tons a year are produced in the factory in Salzburg, 230 000 tons come from waste wood recycling within a radius of 150 kilometers.
Industrial waste heat becomes district heating for heating.
With the new power plant, Kaindl will also become the largest supplier for the district heating network of Salzburg AG. The new power plant would generate waste heat for additional 15 000 households. Kaindl already provides heat for 3000 households.
Mr. Leonhard Schitter - the CEO of one of the biggest providers of electricity, light, water, heat, and internet in Salzburg – Salzburg AG, said that with this project, they would be making their heat generation more independent of the international energy market or foreign gas imports. By using the industrial waste heat from the Kaindl company from 2025, Salzburg AG will reduce the fossil share in district heating to a third and will get closer and closer to the goal of being climate-neutral by 2040.